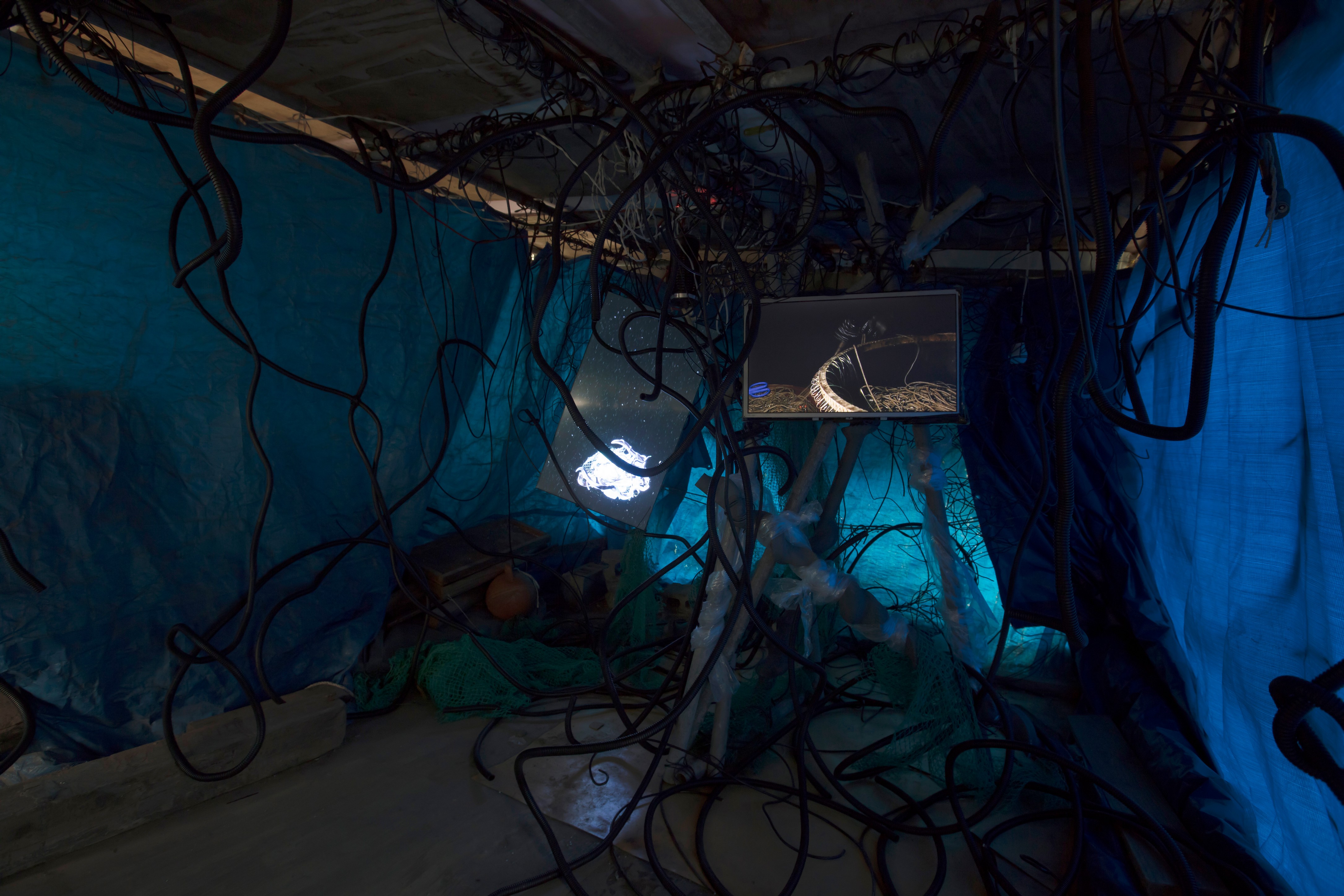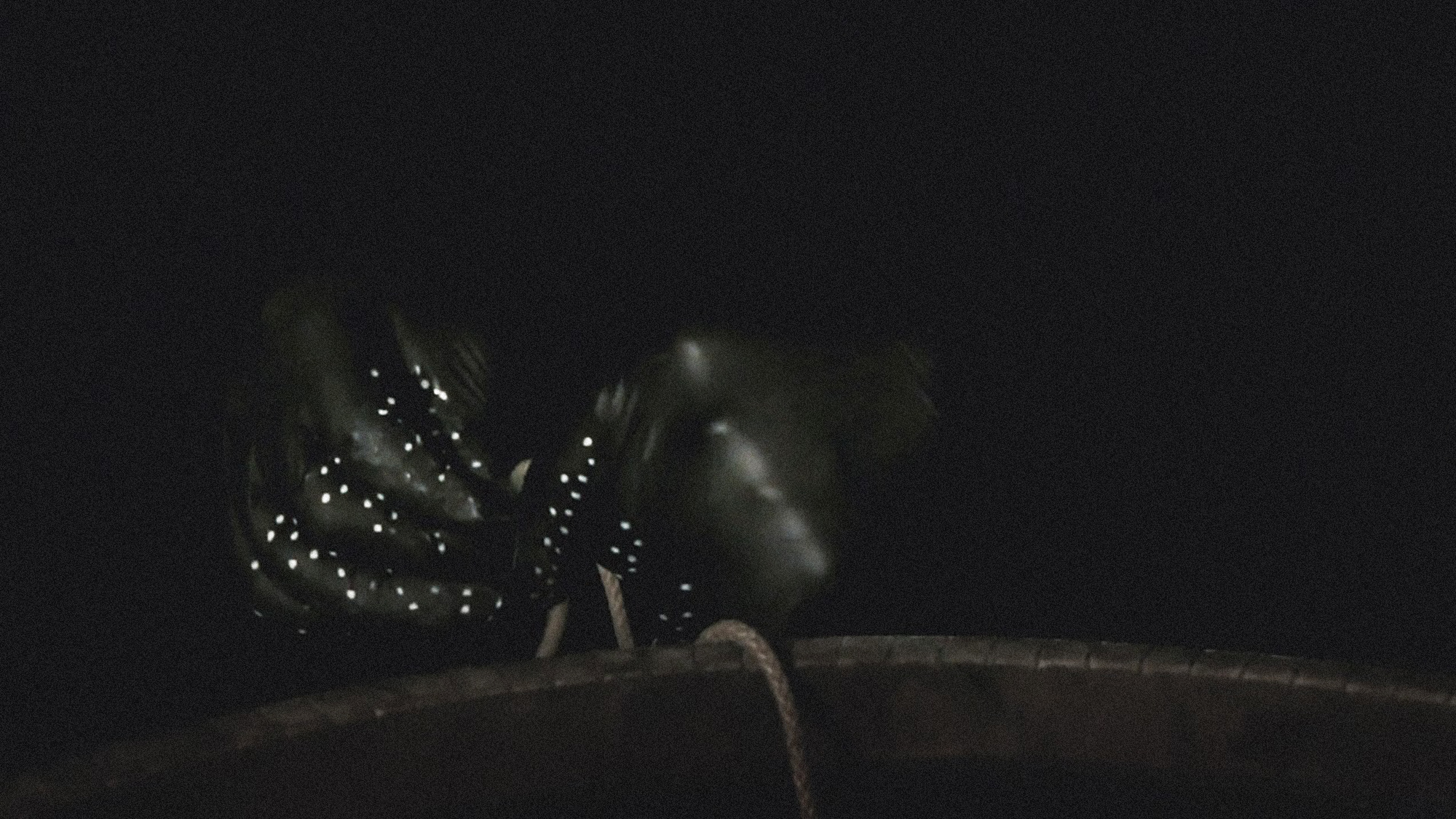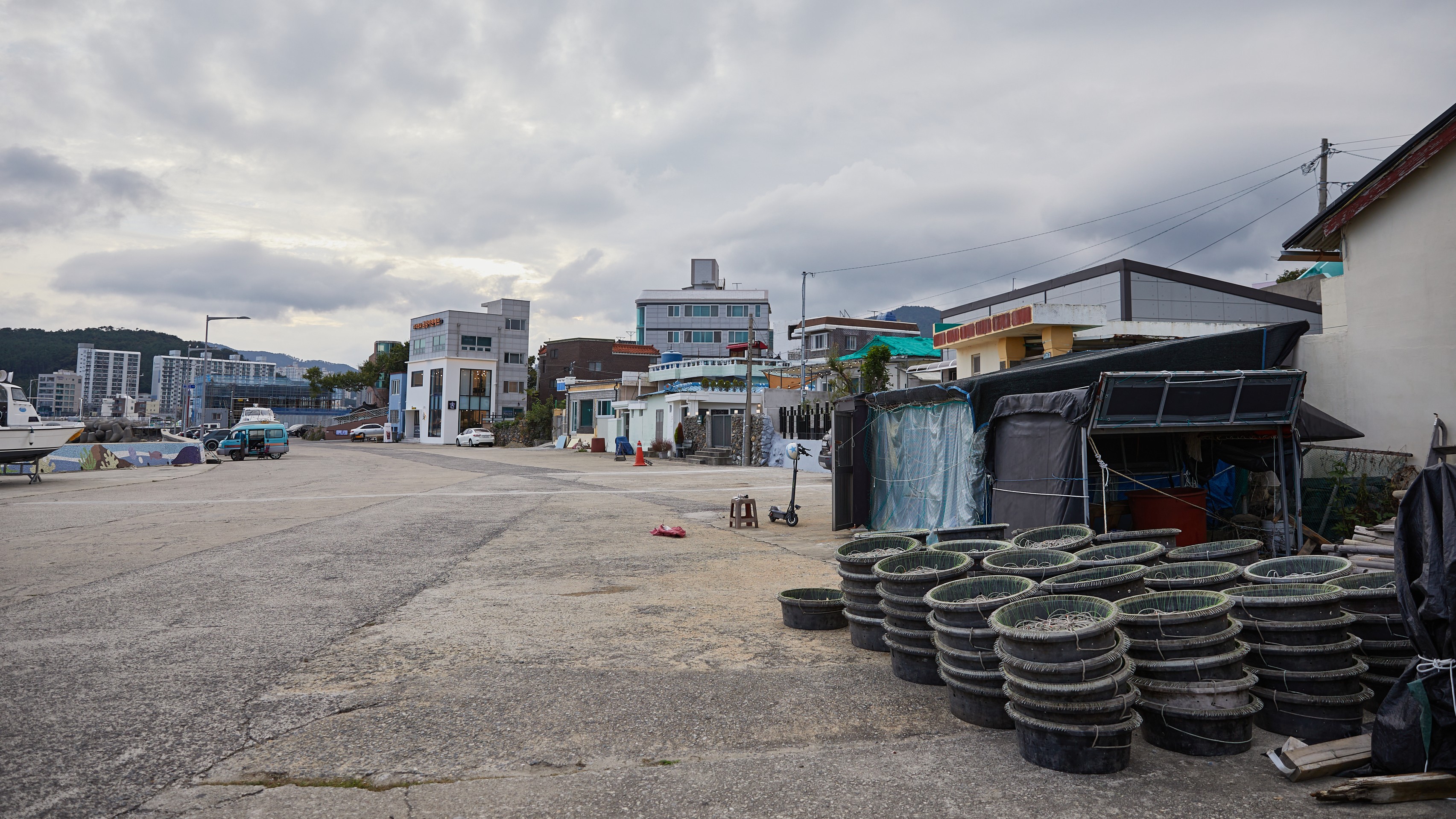 Strands,
2021, Mixed media installation, Ilgwang, Busan.
Non-/Human Assemblages - Sea Art Festival 2021
Ritika Biswas (artistic director), Arreum Moon (research, voice-over, video recordings), Youngho Kang (space owner, actor), Seda Yazkan (TV units and 3d prints design), Anadolu Ilgaz Özkoca (3d animations) and Busan Biennale Organizing Committee
---
Press & Articles
Akışkan Ekolojiler: Kerem Ozan Bayraktar'la Strands üzerine
Ezgi Yurteri, Argonotlar, 11.01.2022
Kerem Ozan Bayraktar ile söyleşi
Çelenk Bafra, Hariçten Sanat
18.10.2021, Açık Radyo
Kerem Ozan Bayraktar: Strands
StrelkaMag, 15.02.2022
---
For Sea Art Festival 2021, Bayraktar focuses on the complex dynamics between the ecology of the Ilgwang Sea and the fishing village, presenting a multimedia installation with the commonly found sea eel as its motif. The two videos in <Strands> contain a 3D rendering created based on research about the unique habits of sea eels as well as a scene wherein a local fisherman weaves eel hooks. Through nylon nets, cables, tarpaulin, and other objects, Bayraktar's installation forms a mysterious habitat that immerses us into the dark, labyrinthine world of eels. Through <Strands>, the artist not only experiments with the possibility of redesigning the ideological hierarchy between humans and non-humans, but also the interrelations among inorganic objects, living bodies, and digital media.
---
"In a small fishing tent by the Ilgwang sea, we are plunged into the dark, labyrinthine world of eels. Bayraktar creates an arcane habitat through video, cables, fishing hooks and line, 3D printed pedestals, nets, tarpaulin, and nylon. A local species of conger eels found in this marine region, with black bodies with lines of white dotting their length, are popularly hunted and eaten in Ilgwang. Visualising the indeterminate flows and reproductive encounters between the fishing community in Ilgwang and these East Sea eel communities, this installation immerses us in a space of destabilised hierarchies. Rather than a reductive denigration of fishing industries, Strands immerses us in a culturally-critically located yet erotic, sensorial space constructed through the eerie entanglements of eels. All the spatial objects and materials mimic these writhing eel ecologies based on research about their communal habits, and conversations with local fishermen and Haenyeo women. A large suspended television screen combines organic and plastic strands with renderings of eels who are the primary actors; a smaller videoscreen depicts a local fisherman weaving fishing-hooks over a basin but his fingers resemble the eel bodies as a disembodied voice names the objects entwined in the installation. The interior of the tent is wrapped in tarpaulin, recalling the watery origins of plastic production and anoxic seas, while the design of the 3D printed pedestals recall uncanny oceanic forms. The digital renderings are not merely simulacra of the physical site and its constituent elements; Strands vitalises these through the movement of pixels to inscribe new forms of flux and dematerialized temporalities." – Ritika Biswas